The VIDA Hotels & Apartments chain has the VIDA Santa Cristina Hotel in the central village of Pola de Lena to receive groups with the highest quality guarantees in Asturias.
Sports groups, neighborhood or retired associations, hiking clubs and many other groups increasingly enjoy this beautiful region that is Asturias.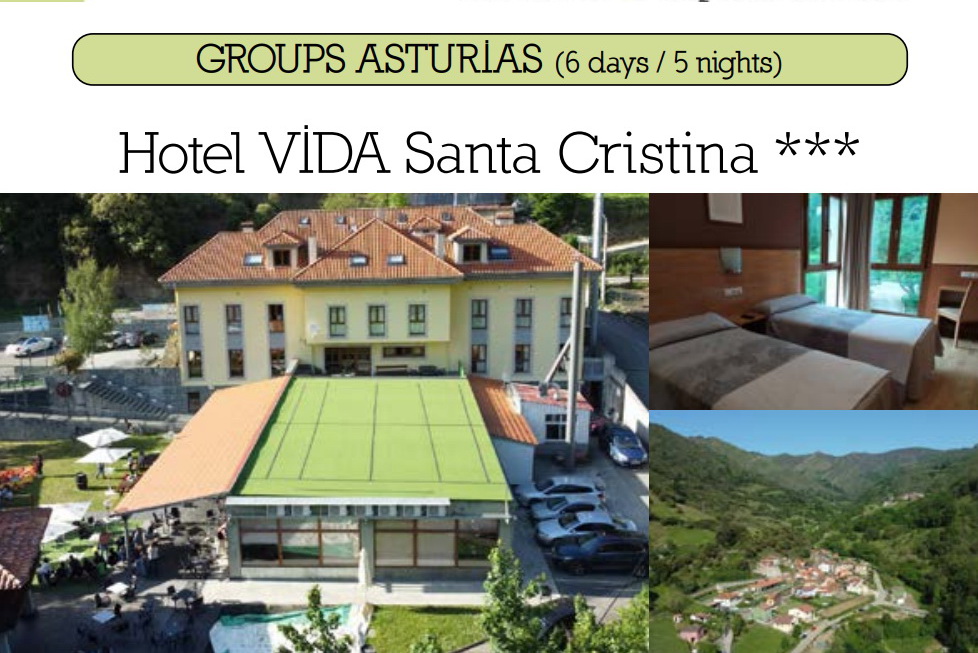 REQUEST A QUOTE
Ask us without obligation for a budget for your group. If you need groups of more or less nights, you just have to contact us and we will prepare a program according to the length of your stay and the group's profile.